Over the past few years, I've read about dozens of supposedly healthy people who suddenly got seriously ill or even died of metabolic diseases (such as cancer or heart disease), or because they contracted a virus that caused an out-of-control upper respiratory infection.
One example is the Icelandic professional soccer player Emil Palsson — an elite athlete presumably in prime fitness —  who suffered a mid-match heart attack.
How is it possible for someone who is in good health to suddenly become severely ill or worse?
To answer this and many related questions, this article will explain the 12 factors that most determine your health. More specifically, it will focus on your metabolic health, which is an indicator of how well your metabolism is functioning.
I'll also tell you about the lifestyle changes I've implemented to transform from a professional athlete who was metabolically unhealthy (and frequently injured) into a hobby athlete who barely gets sick and is stronger and fitter than he was 20 years ago.
Additionally, I'll go over the indicators you should watch out for (and which blood tests you should ask for) during your next physical exam, to help you determine how (metabolically) healthy you really are.
Last but not least, I'll talk about some of the common misconceptions around health, such as the adage that deteriorating health is a normal part of aging.
Note that this article primarily focuses on metabolic health, which is a key factor in the development of chronic diseases such as Alzheimer's, autoimmune issues, cardiovascular disease, cancer, Type 2 diabetes, stroke and others. When I use terms like "health," "sick," or "disease," I'm not referring to temporary ailments like the upset stomach you might get after eating spoiled fish.
But before we get into the nitty-gritty, let's define health and metabolic health.
Definition of Health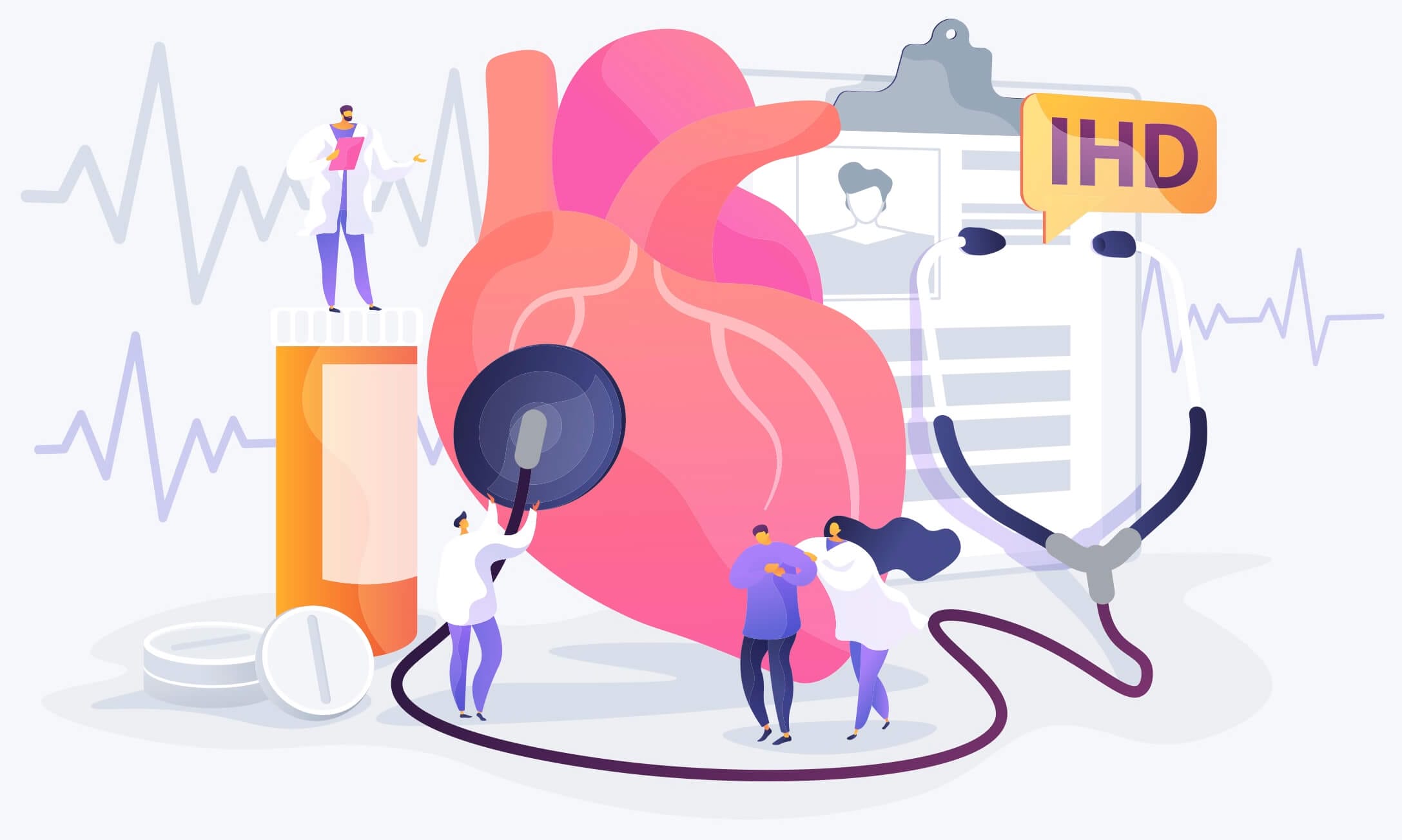 By definition, health is the absence of disease. In other words, if you're not sick, you ought to be healthy. While that's a very straightforward explanation, it relies on a common understanding of what the term "disease" means.
For example, most men wouldn't consider themselves to be sick just because they have a bit of a dad pouch. In fact, I bet few primary care physicians would classify a person as sick just because they have a few extra pounds around their hips. At least, that's been my experience with friends and family who fall into that category; they were told by their doctors that they're in perfect health.
The problem is that fat accumulation around the midsection, and specifically around the organs, is often a sign of metabolic dysfunction. If left untreated, it significantly increases your risk of developing a chronic illnesses.
Likewise, nobody would have said that Icelandic midfielder Emil Palsson, who collapsed during a football game in Norway's second division after suffering a cardiac arrest, was sick before the game. But if he were truly healthy, he wouldn't have suffered a heart attack on the soccer field.
My point is that there are no consensus definitions — among the general population or even among healthcare professionals — of the terms "health" and "disease."
That's the primary reason why I decided to write this article. I hope it helps you both better judge how healthy you are and identify ways to improve your metabolic health.
The latter is crucial if you want to reduce your risk factors for developing an avoidable disease, such as the ones mentioned in the beginning of this article.
I'll be using the term "metabolic health" a lot throughout this article, because it's arguably the most important indicator of how much you're at risk for developing a largely preventable chronic disease.
Metabolic health is an indication of how well your metabolism is functioning.
The three main purposes of metabolism are: the conversion of the energy in food to energy available to run cellular processes; the conversion of food to building blocks for proteins, lipids, nucleic acids, and some carbohydrates; and the elimination of metabolic wastes. (Wikipedia)
In other words, if you're metabolically healthy, your body does an excellent job of converting carbohydrates into glucose, fatty acids into ketone bodies, and proteins into amino acids. The former two can then be used for energy, and the latter are turned into the building blocks of muscle tissue or the signaling molecules that help cells communicate.
Additionally, a metabolically healthy body is able to efficiently eliminate waste products via the liver and kidneys.
As you can imagine, if your metabolism isn't working optimally, then your body won't be able to properly extract energy and nutrients from the food you eat. This can lead to weight gain, inflammation, an impaired immune system and a host of other issues. In the long run, metabolic dysfunction can significantly increase your risk of developing a metabolic disease, and can make you more susceptible to viral infections.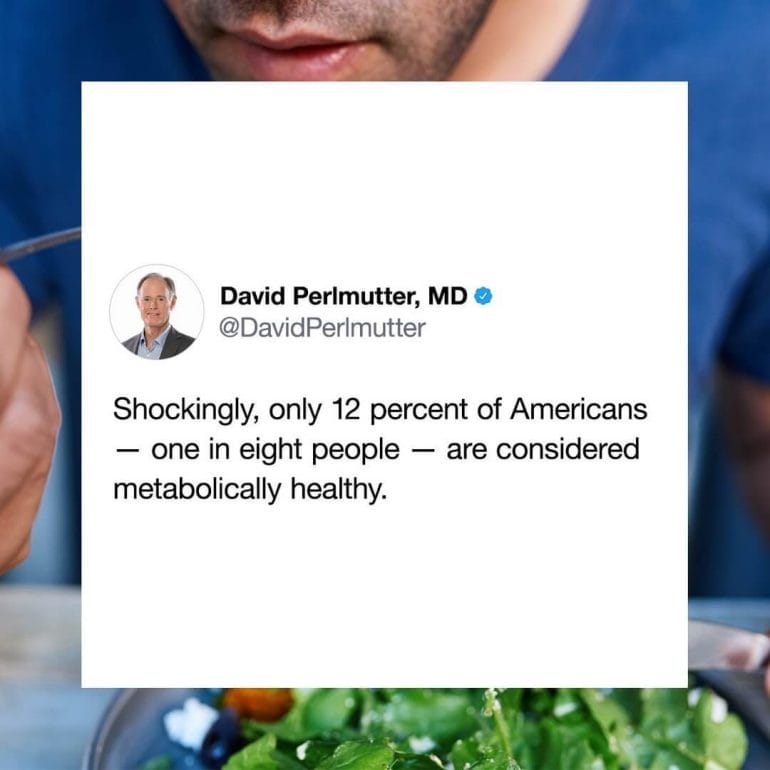 Unfortunately, many of us are metabolically unhealthy. Dr. Perlmutter — a board-certified neurologist, fellow of the American College of Nutrition, and five-time New York Times bestselling author — estimates that only 12% of Americans are metabolically healthy.
That's a shockingly low number, but it aligns with the proportion of individuals who are overweight or obese, and the skyrocketing rates of cardiovascular disease, cancer and other metabolic issues.
Now that we've established the basics, let's talk about how you can determine whether or not you're truly (metabolically) healthy.
Top 12 Factors to Determine How Healthy You Are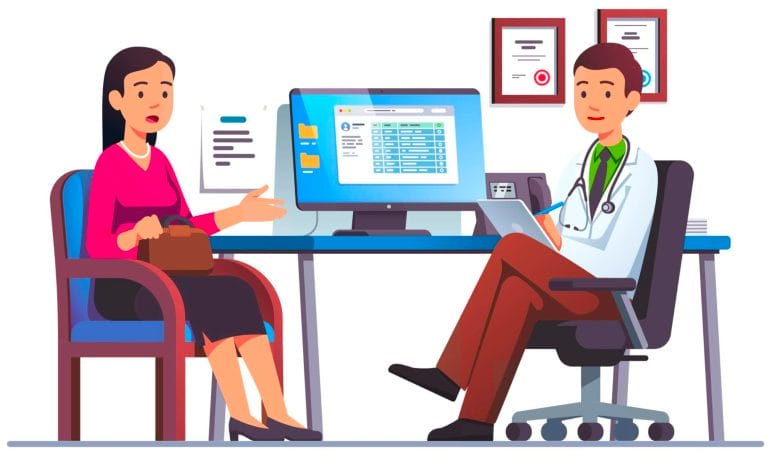 Determining how healthy you are isn't easy because it involves the assessment of several factors, as listed below.
The problem is that some of these factors can be misleading if they're looked at in isolation. For example, I've known several bodybuilders who were fit and as strong as tanks, but who still were not (metabolically) healthy. A person's appearance alone isn't always a great indicator of health.
Let's look at each of these factors and how you can use them together to judge your own health.
1. Feeling
If you're healthy, you should feel great on most days. The problem is that unless you're in-tune with your body, you might not know what it means to feel good.
For most of my life, I thought I felt good. That was until I started making key lifestyle changes.
In other words, for most of my adult life, I was feeling 60% but thought that was the best I could do. I didn't know that I wasn't hitting my peak potential.
On the other hand, if you truly know what it means to feel 100%, then any deviation from that norm can be a clear signal that something is off.
Over the past few years, I've become relatively sensitive to any factors that impact the way I feel. Examples include stress, certain foods that reduce my mental clarity, and getting as little as 30 minutes less sleep during a given a night. If any of those things happen, I immediately feel worse.
Of course, "worse" is still worlds better than I used to feel.
2. Fitness